Secret Files 2: Puritas Cordis Demo. Yes. It is.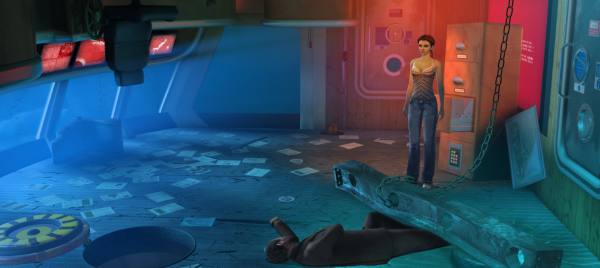 In seems those Secret files aren't very secret at all, unless you count being available to download from Gamers Hell as secret which I don't believe it is. (It isn't. It isn't very secret at all - RPS' CIA Contact) Anyway - weighing in at just under a gig is a demo for Secret Files 2: Puritas Cordis which contain this adventure's full first chapter and the prologue. I haven't played the original, but John Walker has. I mention it to him in IM and... he says he was going to blog about this. Oh noes! Quickly, post before he does. Steal the post, Kieron. Steal it. Er... the original wasn't very good, by all accounts (i.e. John says so), but maybe this one will up the ante, eh? There's a "Disaster Trailer" beneath the cut, which may imply incredible honesty if the game's a duffer, but more likely that the game prominently features disasters of some kind.


Yup, it was the latter. Phew.
Any thoughts on Secret Files 2? Mine is: I'm off to bed.