Secret World Legends is off to South Africa next
Fancy joining a cult?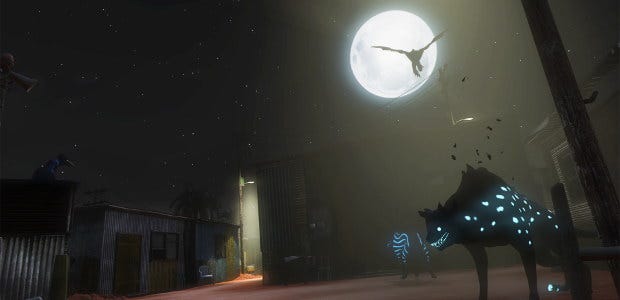 Secret World Legends is off to South Africa in its next big update, the first new land added to the supernatural MMORPG in yeeaars. While Funcom's recent free-to-play revamp-o-relaunch of The Secret World initially focused on rolling out old areas, now they're ready for new adventures with new mythologies. Old mythologies? New old mythologies. I still haven't gotten around to revisiting this pleasant spookworld after its relaunch, though our John quite enjoyed it still, so maybe I'll poke my head in for new ghost stories. Apparently we get to join a cult, which I'm certainly up for. Have a peek:
Funcom explain what we'll be up to in South Africa:
"Here players must infiltrate the compound belonging to the Morninglight, a cult that prides itself as being 'the fastest growing spiritual movement in history'. As they rise up within their ranks, players will experience a brand new, fully voice-acted storyline where they must battle creatures inspired by ancient South African folklore and uncover the sinister truths of the Morninglight cult."
Ah c'mon, I'm sure they're just larking about. They get to play dress-up and single special songs. It's a great time. Cults are simply folk choirs with a flair for the dramatic.
The 'Dawn of the Morninglight' update is due to launch on April 4th. Secret World Legends is free-to-play from Funcom and through Steam.