See Through Time: Shogun 2: Fall Of The Samurai Video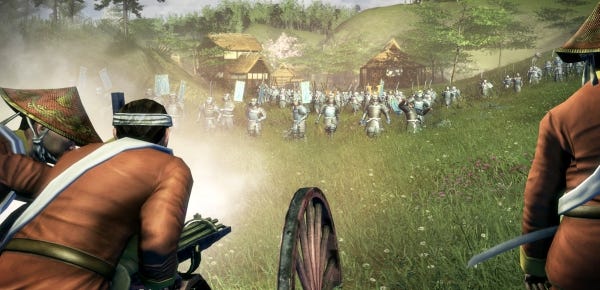 I did a double-take on seeing there was 'reveal' footage of Total War Shogun 2: Fall of the Samurai, because my brain had told me that Sega's standalone expansion of their awesome historical war game was already out. I had a check and there are other lies in there, too. Lie #1: Corey Feldman is dead. Lie #2: Squid are not alive. Lie #3: Donkeys are extinct. Lie #4: Egyptians came before dinosaurs. Lie #5: Twin towns are exact copies of each other. While you tell us in the comments about the lies your brain has told you, readers, why not buffer this five minutes developer lead chit-chat about Fall Of The Samurai?

Two of those are real. Although, in my defense, one was more of a childish misconception that just keeps lodging in there. You know, like believing that the past was actually black and white, or that my dad loved me.