Sega buys Crytek Black Sea for Creative Assembly
Welcome to the family!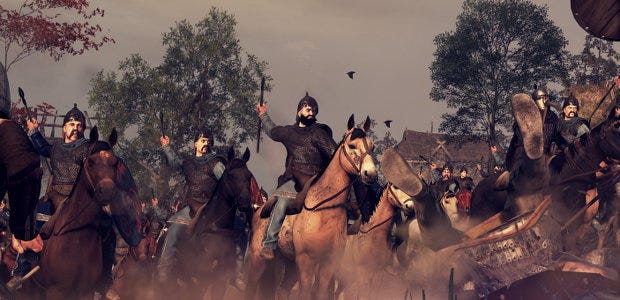 Sega have bought Crytek Black Sea, one of the studios the financially-troubled Crytek was closing, and given it to Creative Assembly. Now that's romance. Creative Assembly are, of course, the gang best known for the Total War games and Alien: Isolation, while Crytek Black Sea (formerly Black Sea Studios) were behind real-time strategy games Knight of Honor and WorldShift and MOBA Arena of Fate. Now they're pals, working on mysterious unannounced games, and known as Creative Assembly Sofia.
Sega's announcement explains that Creative Assembly (they've recently dropped the The) are now pretty flipping huge, saying "Over the last year, Creative Assembly's headcount has risen by 37% and is now over 500-people strong." They've got three studios in the UK alone. And now one in Bulgaria.
Jurgen Post, the president of SEGA Europe, said:
"The acquisition of Crytek Black Sea further enhances Sega Europe's development capabilities and strengthens our ability to output diverse and engaging content for our IP. Creative Assembly Sofia will be working exclusively on content for Creative Assembly and will prove an invaluable asset given the multitude of unannounced titles currently in the works. This acquisition represents another step in the right direction for the growth of our global business, underlining our commitment to add value to our existing studios and our continued support for the UK games industry."
What are those unannounced projects? We don't know, because Sega haven't announced them. We do know that they are working on a Total Warhammer sequel and a new historical Total War visiting a new era, and the free-to-play Total War: Arena. You'd hope for some sort of follow-up to Alien: Isolation, wouldn't you? It's still so unexpectedly good for a team's first FPS.