Sentinel Is Tower Defence In A Music Sequencer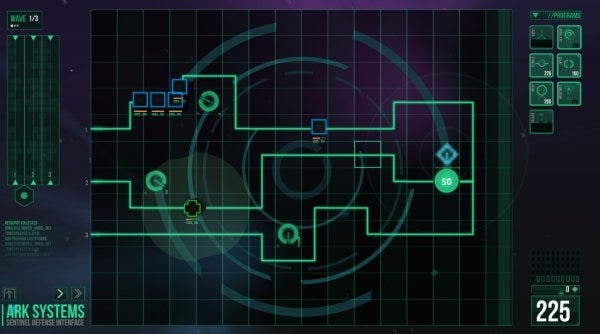 I do like a good music-game hybrid thing. I also rather enjoy tower defence. Both of these things bode well for the appreciation of musical tower-defence game Sentinel, "which mixes strategic gameplay with a dynamic music system," as solo developer Matthew Brown explained. He went on to expand on this by saying: "The game takes place on a sequencer-like grid. As you add defenses, collect resources and destroy enemies, musical elements are triggered in time to the backing music."
Interesting, eh? More details below.

A release trailer:

A little more gameplay explanation in this Greenlight trailer:

Sentinel is out now on Humble Store.
For the sake of clarity, The Sentinel is this timeless Crammond masterwork, of course, and has been out since 1986.