Serious Sam 3 Release Date, Pre-Orders Open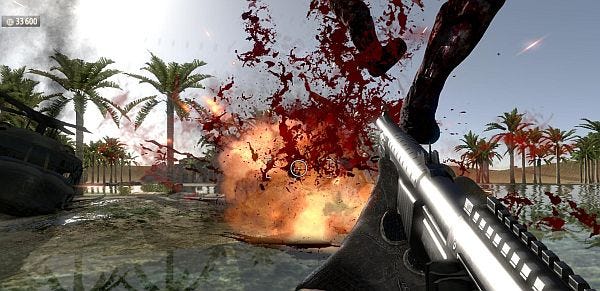 Croteam have revealed the release date for Serious Sam 3: BFE. It shall be with us on the 18th October, and you can pre-order it now soon on Steam, GetGames, and so on. Should you? Well, take a look at the new in-game trailer below to get an idea.
You can also read my preview of a chunk of three of the game's levels, which proved excellent and extremely difficult fun. But here's the splendid trailer, which awkwardly seems to have my name in it:
They're selling the pre-orders at 10% off the release price. And if you already own a copy of any previous Serious Sam game on Steam, you get a further 10% discount. Plus, um, you also get an exclusive Devolver Digital CFO Fork Parker avatar for multiplayer gaming. If you don't know what that means, take a glance at his Twitter feed when your boss/mum/partner isn't looking.
Their press release adds,
"Serious Sam 3: BFE will launch at a seriously awesome price so you can punk your friends that pay $60 for a FPS where you duck behind walls half the time."
I'm not going to include Fork Parker's comments, because they're too rude.