Shadow Gambit developers say to beware of scammers offering a fake beta
Shadow Gambit phishing gambit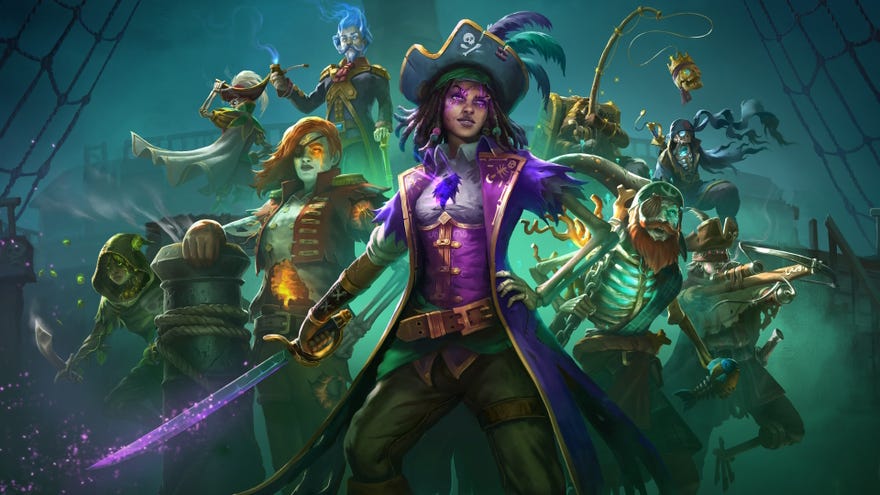 Mimimi Games, the developers of upcoming supernatural pirate stealth-strategy Shadow Gambit: The Cursed Crew, have warned that they're being "targeted by a phishing campaign." Apparently some nefarious party is sending out emails with a link to a website that looks nearly identical to the official Shadow Gambit site with the promise of beta access. Mimimi say that the email is not from them and that there is no beta.
The warning was issued via Twitter:
⚠️ An important message from the Mimimi Games team ⚠️ ⬇️ pic.twitter.com/9ZaEJTa7qJ

— Shadow Gambit: The Cursed Crew 💀 Mimimi Games (@MimimiProd) May 5, 2023
"Someone is sending out suspicious e-mails with a link to a website that looks identical to the real Shadow Gambit website and is using a very similar domain, claiming there's a free Beta download available," says the message. "We strongly advise against interacting with them or disclosing any information. Do not visit this fake page or download any files from it."
The message also clarifies that the official site address is shadowgambit.com and real company website is mimimi.games.
Shadow Gambit: The Cursed Crew is one of our most anticipated games, owing to Mimimi's genre-reviving track record with Desperados 3 and the samurai-themed Shadow Tactics. Mimimi have released videos of Shadow Gambit that suggest it's continuing in a similar vein, with lots of tactical sneaking, a squad of characters with complementary powers, and this time a homebase that's a pirate ship.