Shepherds of A Solar Empire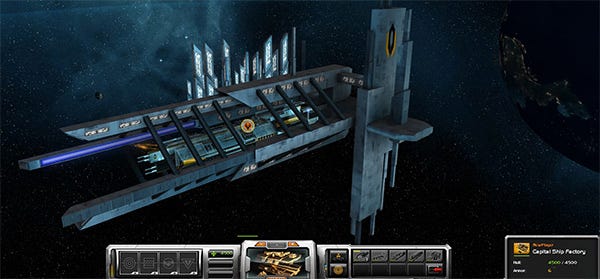 I tend to lose my sense of connection to science fictional narratives once they get into the realm of prophecies and pseudo-deities, so the idea of a return to the Mass Effect universe that's only about the neat spaceshippy stuff and none of the Circle Of Destiny soapboxing appeals enormously. Frinstance, this unofficial mod for the TIGHT space strategy game Sins of a Solar Empire which plans to recreate the Normandy and its multi-species chums' war against the Geth, Collectors and Reapers.

It's not released yet, and hey, maybe it never will be, but I dig the hell out of the concept. The modders are even planning to do-over SOASE's UI to be more Mass Effecty. Here's a taste of what they've got planned:
UI Test - Mod DB
Gameplay Trailer 1 - Mod DB
They're even planning on including the Crucible as a late-game superweapon, but promise it'll have a practical purpose rather than a wibbly-wobbly mythological one.
More details and updates on Dawn of the Reapers' progress over on Moddb. Via Kotaku.