Shhhhhhhhhhhh: Clandestine Announced
Spy Hard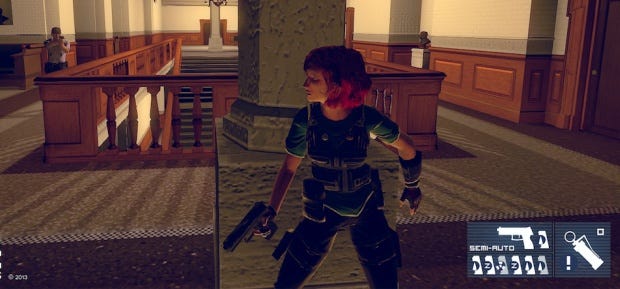 The developers behind Expeditions: Conquistador, Logic Artists, have announced their next game - Clandestine. It's a game of spies and conspiracy, set in the halcyon days of the mid 1990s.
Due to appear next year, this PC exclusive will offer "asymmetrical cooperative play mechanics", focusing on tactical stealth. It aims to recreate a post-Cold War scenario, in which both former Soviet and NATO spies are getting snuffed. It's time to investigate that.
What is "asymmetrical cooperative play"? Good question. It tends to mean that a second player can join in, aiding the main player in a unique fashion. Here it looks like it'll be about field agent and hacker, but how that's going to work isn't clear yet.
We do know that the game will be set in locations like underneath Vienna, and underneath Washington DC, with a story about conspiracies and fear. Here's a deeply unhelpful teaser: