Sigma Theory: Turn-Based Espionage From Out There Dev
Smiley about Smiley-invoking games.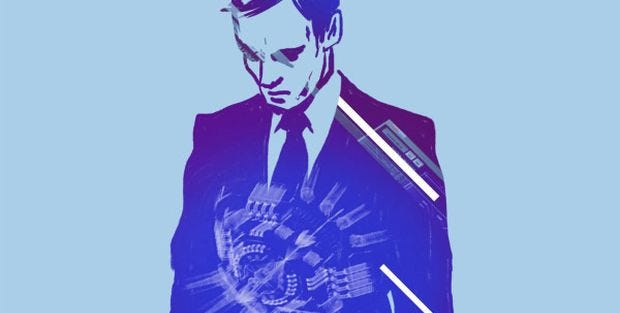 Developers of Out There [official site], lovely Fighting Fantasy-style game about alien languages and dying alone in space, are making a new game - and this one is coming to PC from the off. In a French games magazine called Games Magazine, developers Mi-Clos name their next work as Sigma Theory, a turn-based political espionage game in the style of Homeland and House of Cards. Ooh!
Details come from the roving eyes of Pocket Tactics, who deliver quotes and other details. Specifically this from founder Michael Peiffert: "For a long time I wanted to put the player into a character that carries a lot of responsibility, who has power but is accountable, like a CEO. [That kind of person] is subject to a lot of pressure, and might be forced to make immoral decisions. Imagine something like House of Cards, where the higher you climb the greater the fall if you fail."
I am imagining something like that right now, and at almost any other moment. The world needs more games like both Covert Action and Floor 13. Games about people in macs meeting in car parks with manila envelopes.
The world also needs more games from the creators of Out There. The studio's last game is most easily described as FTL: The Choose Your Own Adventure. It strips away the combat and crew management in favour of simple resource collection and pure, painful decision making. Your sad, lonely space death is no less inevitable, but it'll come from your diplomacy and exploration skills in the face of alien worlds and languages rather than sustained laser fire. It's great, and its recent PC release adds a bunch of new content over and above the original mobile
It's early days and the team say they are still prototyping, but that Sigma Theory is coming to PC from the beginning is a very good thing.