The Sound of Silence
Noisy habits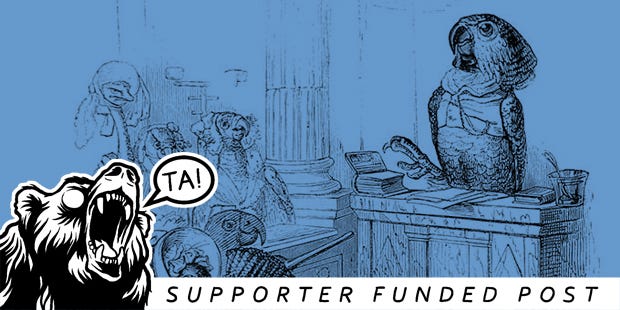 Working mostly online you get used to the hum and the hubbub of digital noise. Some of it is real noise in the form of notifications, but it's also the digital clutter that accumulates - mailing lists press people add me to because my email is fairly well-known, chatroom conversations that we use because we all work remotely, verification texts for digital services, requests, links, comment moderation, organisational demands, admin... I cut back on that every so often, unsubscribing or blocking things, using various tools to prise off the digital barnacles when they start to drag.
But there's other noise that I've found myself adding in - a near-constant stream of chatter because I actually like the sound of voices. I don't listen to much of what they're actually saying, but TV shows and podcast and the like are for me what I think white noise is for other people.
Read the rest of this article with an RPS Premium subscription
To view this article you'll need to have a Premium subscription. Sign up today for access to more supporter-only articles, an ad-free reading experience, free gifts, and game discounts. Your support helps us create more great writing about PC games.
See more information