Silent Hunter Online Open Beta? Fo' Sho
Depths free of charge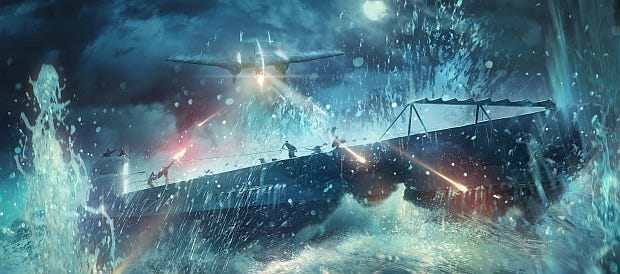 Browsers can do anything. Right now I have a window open tracking my GTA:V delivery status, another that is listing cold-relief remedies *sneezes*, and a third with a video of a cat that I'm using to wipe away my snot-headed misery. If I didn't have a browser, none of that information would be available to me and I'd be miserable. I also wouldn't have my girlfriend. Something else that wouldn't be available would be Silent Hunter Online, Ubisoft's free-to-play sub sim based on their venerable series of tactical submersible combat in metal dongs. It was invite only for a while, but now it's surfaced with an open beta.

I am sort of interested in this. I have lovely memories of the third game, where I ignored the theme and setting and pretended I was a shark. There were a few toggles that just let me get on with the business of shooting torpedoes, diving, and taking pretty screenshots. I have not so lovely memories of four and five: both arrived into my PC port with holes in their sides, water slushing in, and Cary Grant looking miserable. I understand they've largely been patched up by the fans, but isn't that the developer's duty? The fans can't rescue this version if it scrapes along the bottom.
SHO won't allow me to be a silly as the full games, with it focusing on the planning more than the 3D loveliness, but for those who enjoy plotting courses and waiting for hours, it's waiting for you right now.