Sins Expansion Confirmed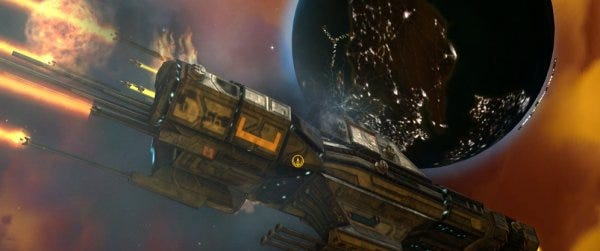 Excuse me if I whoop and perhaps punch the air, but I am uncharacteristically over-excited by the announcement that RPS' favourite space RTS of the moment, the gigantic and enthralling Sins Of A Solar Empire, is going to get an expansion pack. Wired are the couriers of this splendid news:
While he couldn't nail down a date for the expansion pack's release, Mr. Wardell did mention that the expansion would include some much-requested features including a "full on campaign" mode as well as new playable factions.
We'll be talking more about Sins this week, probably.