The Robotic Arms: Sir, You Are Being Hunted's Teaser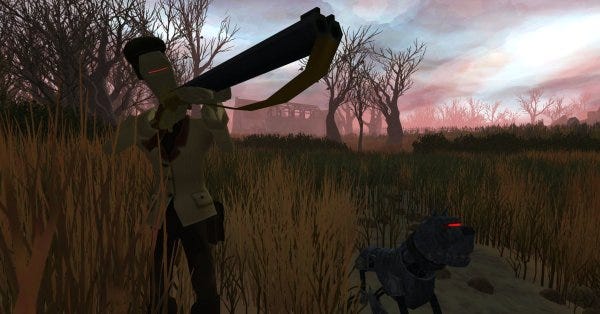 WARNING: A shameless self-promotional post lies ahead!
With months of Sir, You Are Being Hunted development behind my Big Robot team, and many months more ahead, we're beginning to get ready to show you it in action. The first glimpse of that is below, in a trailer made up of footage from the alpha build. Sir is a procedurally-generated, first-person action game made in Unity by a team of four. It's about being hunted across bleak islands by automatons and robo-hounds. It's about sci-fi weirdness, tea, murder, and some raised eyebrows. We're now aiming for its appearance in 2013. Please do take a look.


And if you have any questions, I'll be in the comments.