Skyjacker Kickstarts Again For "Starship Constructor"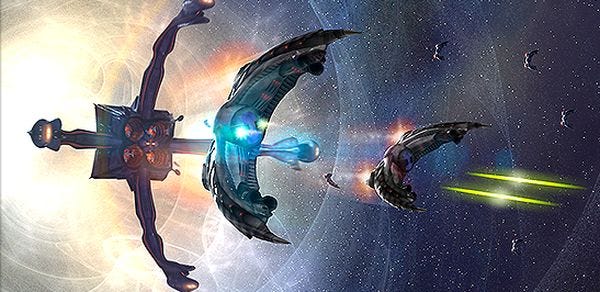 Digitilus remain determined to make Kickstarter work for them in their quest to build an ultra-ambitious space combat game. Having cancelled their first attempt at a Skyjacker Kickstarter, they sadly failed a second. Now though they're Kickstarting for a lower figure, with Skyjacker: Starship Constructor, allowing backers to get their hands on the tool used to build the game's elegant space-vehicles. Everything in the game is built of constituent bits, and you'll be able to play with those bets like a giant cross-platform toy construction kit with the constructor. Also, it helps them with the game. They explain: "The progress we make in Starship Constructor will help us move forward with SKYJACKER itself. It's not just the pledges! Each ship we assemble in the Constructor is another ship designed, modeled, rigged, weighted and good to go. Every shader and inheritance structure written is one hundred percent applicable to our ultimate goal - deliver the game we've been working on for years."
There's a week left, and a pitch video below.