Skyrim megamod Enderal getting own expansion
One of the year's best mods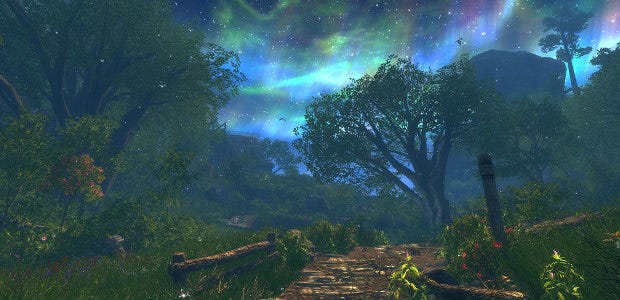 SureAI's huge Skyrim total conversion Enderal: The Shards of Order [official site], which builds a whole new game upon Bethesda's foundations, is getting an expansion of its own in 2017. Enderal's launch this year was dang impressive - "play this excellent mod," said Cobbo - but a few bits were cut from the initial release. Now the game's lead writer has picked those up off the cutting room floor and is polishing them up for Forgotten Stories with 10-20 hours of new quests and new quest lines, along with a few other nice odds and ends. Have a peek in the announcement trailer below.
The announcement says players will get to join the merchants guild for "an exceptional non-linear story that deals with intrigue and greed", poke around the cult ruling the Undercity, and go on quests fleshing out the stories of several notable characters. A new secret ending is in too.
Forgotten Stories will also fiddle with the Enderal formula. Changes include "hidden talents, rebalanced and overhauled crafting skills, high-level crafting, and enchantment that makes investing in craftsmanship a lot more rewarding."
Enderal: Forgotten Stories is due to launch some time in 2017. The expansion is mostly the work of Enderal lead writer Nicolas Samuel, though some other folks have chipped in. He stresses that this not being a full team project "does not mean that SureAI doesn't exist anymore or is somehow compromised: It simply means that Forgotten Stories is more of a private side-project by me as Enderal's writer."
Enderal also made Joe's list of his favourite mods of 2016.