Skyrim's Hearthfire Gets Cosy On PC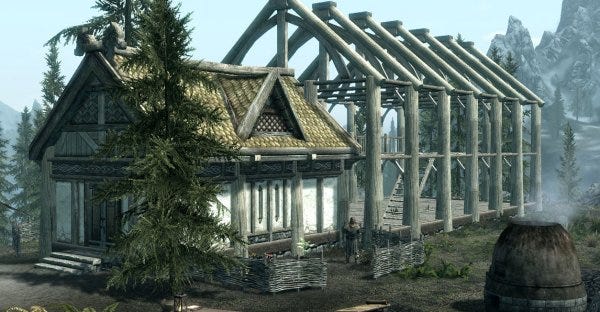 Bethesda send word that the latest Skyrim DLC, Hearthfire, arrives on PC today, after its pointless period of exclusivity on whichever console it was. It costs $5. The DLC will enable Skyrimfolk to build their own home - rather than simply buying an existing one - and then furnish it with "an armory, alchemy laboratory, stable, garden" and, as I understand it, adopted children. There's some more craft stuff in there, too, with workbenches for the fashioning of things from wood and clay. Despite this healthy-sounding shopping list I understand that's not particularly in-depth, so don't expect The Sims with cat people.
The trailer lurks below.