SMAAASH! Capsized Crash Lands Today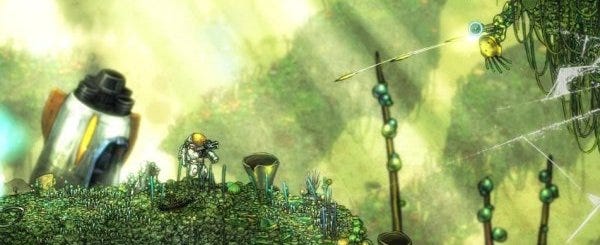 F***! Holy s***! P************! I've just spotted over at the industrious (and freshly resdesigned!) IndieGames blog that gorgeous looking indie platformer Capsized is getting released on Steam in just ten hours. I'm also seeing now that as well as the campaign, it's shipping with a collection of arcade modes- Co-op, Deathmatch, Survival, Time Trials and "Armless Fighting", whatever that is. Two players sat side by side, controlling the game by mashing the keyboard with their faces? We can only hope. The launch trailer follows. Take a look! Take a look, and then pre-order.

Keep an eye out for the floating boss that sucks up the player's energy blasts and then throws them back. Oof! It's enough to make me annoyed that I'm going out tonight.