Slowly, quietly: Sniper Ghost Warrior 3 delayed again
Another delay!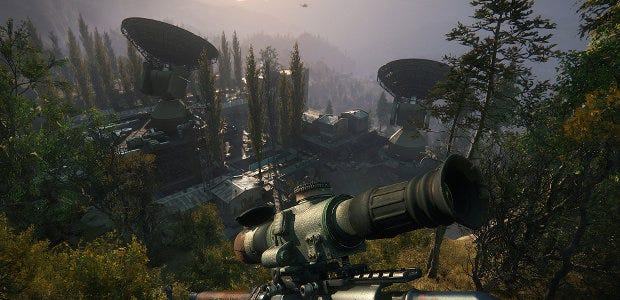 Patience is key when sniping so if you aren't prepared for Sniper: Ghost Warrior 3 [official site] to be delayed time after time then it's probably not a game for you anyway. CI Games today announced they're bumping the stealthy first-person shooter back from April 4th to April 25th. Why the delay? Because they want to make the game better, obvs. Following feedback from their beta test, they've decided three weeks of tweaking would do it good. In the meantime, hey, Sniper Elite 4 is quite fun and only came out a few weeks back.
"We've worked tirelessly creating a whole new Sniper Ghost Warrior experience set in an ambitiously crafted open world new to the series," CI Games CEO Marek Tyminski said in today's announcement. "While it's an unfortunate decision to delay the game one last time, we believe these final changes will result in a better experience for players worldwide on day one. Thank you for your patience – we know the wait will be worth it."
CI Games have made a big deal of Ghost Warrior 3 behind the "first AAA production effort" for the sniping series so, y'know, they especially want it to make good first impressions.
When we sent Edwin Evans-Thirlwell to play a preview version last year, he reported back that it felt like "an off-brand Far Cry with a dash of Battlefield." That's not bad.