SOE Revise Planetside 2 "Membership" Benefits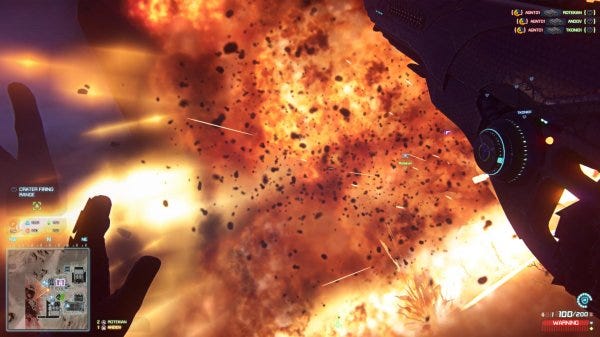 By membership, of course, they mean subscription. While Planetside 2 will be completely free to play, a subscription confers a number of benefit. In response to the beta feedback the $15 a month sub will now confer: "25-50% increased resource gain, 25-50% increased XP gain, 25-50% increased passive cert point gain." Each of these "start at 25% and increase by 5% per month of sustained membership up to a total bonus of 50% each at 6+ months membership." Then there's a priority login queue for subs, early Access to new cosmetic items on the store and 500 StationCash each month. Personally I suspect I will be paying for one of these for at least the first few months.
Meanwhile, I've been playing a bit in the beta, and feel that this remains one of the most exciting games out there right now. I will have some more thoughts on the progress of that beta a little later in the week. Our community is getting organised in this thread. Join us!