Solid Copy: XCOM Patched To Fix SHIVs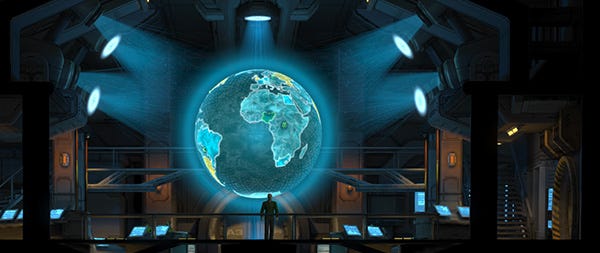 SHIVs, which are like Wall-E's angrier siblings, have been causing some problems. Sometimes the engineers forget to put a gun on them and, worse still, on occasion the mechanised Muton-mashers stubbornly refuse to leave XCOM HQ. The next patch, which is due soon, should fix all that, as well as issues with the visibility of certain UFO roofs, Interceptor-related hanging and a correction to the use of snapshot during overwatch. Full notes below, including difficulty tweaks. Has anyone found a mod of choice, either for balance or general changes? I installed Warspace (not face) at the weekend but haven't had much chance to play with it yet.
Major Fixes

• Abductor roof visibility problems resolved

• Interception game hang issues resolved
If two interceptors are sent after UFO
If Skyranger is returning from combat after an Interceptor was already deployed

• SHIV inaccessible issues resolved

• AI Alien Activity Hang resolution

• Multiplayer connectivity optimization

Other Fixes

• TempleShip optimization: All Soldiers properly spawn when restarting the mission after clearing the second room of TempleShip

• Snapshot penalty should no longer apply when Overwatching without first moving.

• Easy Difficulty is now easier.
Does easy need to be easier? Perhaps to act as an extended tutorial for people who find the very idea of turn-based gaming novel? If XCOM can convince some of those people to fight the good fight, all is well. We need all the rookies we can find.
Personally, I'd prefer normal to be a bit harder and classic to be a bit easier myself, but then what do I know of easy mode? I've never even looked at it.