The Horror! Soma's Live-Action Prequel Series
Spooky shenanigans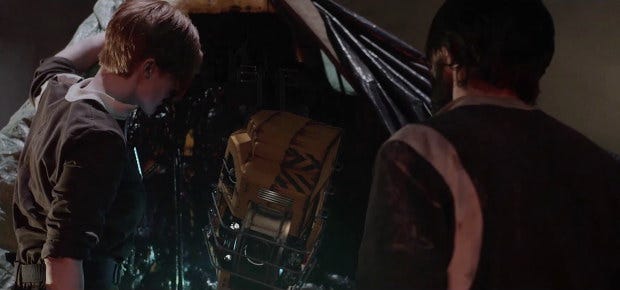 Most video game trailers with real people acting are rubbish, but those for Soma [official site] were dreadful - in the good, unnerving, dread-y, wrong way. Little research reports from a then-mysterious lab, they had a fine SCP eeriness to them. Frictional may have now finished and released their first-person horror - it's flawed but pretty good - but the story continues, as today brings the first free episode of a live-action prequel miniseries inspired by the game.
"The live-action miniseries contain very minor spoilers," Frictional do warn. "But best to play the game first in order to understand it." With that said, here's the first episode of the series "inspired by" the game:
Some of that might seem familiar, which would be because Frictional have teased it a bit a few months back.
New episodes will come daily until October 5th. While we're here, hey, here are those two live-action teasers from 2013, back before Frictional had revealed much of anything about the game, its setting, or its concept:
The teasers seemed more subtle because the game was still cloaked in mystery and didn't need to fit a (seemingly) coherent, linear narrative, but sure, I'll watch more videos about creepy robots who don't know they're robots. I may be too much of a babby to play the game myself.