Sorcerer King's Rivals Standalone Expansion Announced
I Am A God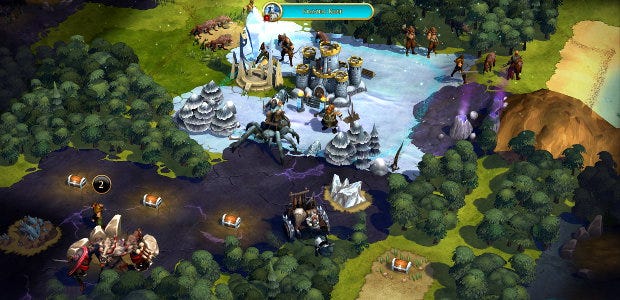 Stardock have announced a standalone expansion for their turn-based strategy 'em up Sorcerer King. Named Rivals [official site], it'll give players a chance to go toe-to-toe with the Sorcerer King by collecting magic to ascend to godhood themselves. Our Adam quite liked Sorcerer King, saying it "deserves plaudits for being something altogether different rather than yet another iteration of a game we've been playing for decades." Rivals may sound like it's returning to more familiar territory but hey, we'll have to wait a bit - until "late summer" - to see how it turns out.
The expandalone will also feature new civilizations, new quests, new bosses to beat down, new hand-crafted maps, and a quest editor with Steam Workshop support. Let's turn back to Wot Adam Thought, to see what Rivals is starting with:
"At its best – and it's a game that is frequently at its best – Sorcerer King is a series of systems working together to create an unusual and exciting narrative. The doom counter that rises creates tension but the time limit it imposes isn't too punishing or restrictive. Every unit and items feels valuable because churning out hundreds of units simply isn't an option. You're fighting a guerilla war, if you're even fighting a war at all, and wasting lives in pointless endeavours could be your undoing."
Sorcerer King Rivals will cost $29.99 on its lonesome, not requiring the original game, but folks who do own Sorcerer King will be able to buy Rivals for only $9.99.