Soren Song: Civ IV Designer Founds Mohawk Games
Civ IV dev founds studio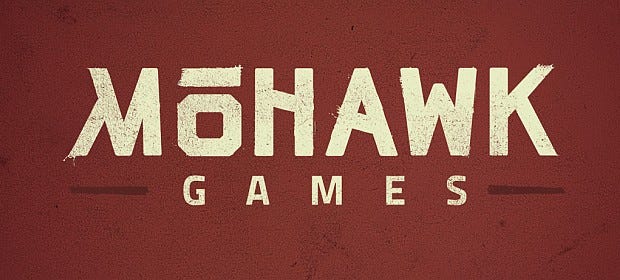 Soren Johnson is a clever man. He was a programmer on Civilization 3, the lead designer on Civilization IV, and then he moved over to Maxis to work on Spore. Now he's building himself a new home by founding Mohawk Games, a studio dedicated to creating "core strategy games".
The team's first project is codenamed "Mars", and it's a real-time strategy game designed for 2-8 players, but one where its players compete using tycoon game mechanics. Johnson told IGN about his intent to get the game into Steam Early Access as soon as possible, so players could be part of the balancing process.
Over on the company's new blog, Johnson outlined the company's philosophy, which includes "extensive mod support", and the heavy implication that Mohawk's games will either use procedural generation, or at the very least not rely on long, expensive cutscene-driven campaigns. "In other words, we are building Spelunky", says the post, before I stopped reading and drifted blissfully away into my happy place, where time stands still and there is only me and my favourite game stretching in all directions.
Mohawk Games has been founded by Johnson in partnership with Dorian Newcomb, art director of Civilization V and Brad Wardell, the founder of Galactic Civilization's developer Stardock. Wardell is on board in a business capacity, acting as Mohawk's president and funding the studio through his development fund. The money for the latter came from Stardock's sale of digital distribution service Impulse, and its formation was announced in Stardock's most recent annual report.
Wardell and Johnson last worked together at Stardock itself, where Johnson is a consultant on games like Fallen Enchantress: Legendary Heroes. Presumably that consultation process didn't stretch to telling them their game's name was a meaningless mess of generic fantasy words.
Maybe it's just me, but I've started to look at Sid Meier as strategy gaming's kindly grandfather, handing out Werther's Originals and evenhanded teachings to a new generation of designers, including Johnson, At The Gates' Jon Shafer and XCOM's Jake Solomon.