South Park: The Fractured But Whole Delayed Into 2017
Playing the waiting game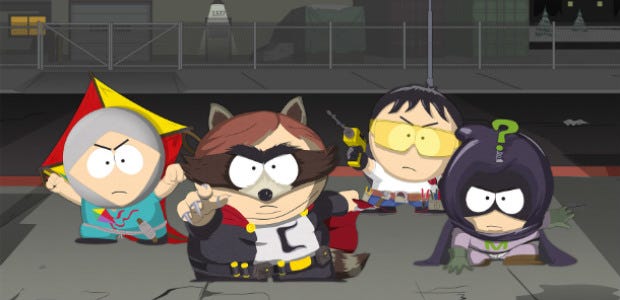 Things at Ubisoft are a bit... backed up, as South Park: The Fractured But Whole [official site] has been delayed into early 2017.
What could be the cause? Does the revolutionary Nosulus Rift need added tinkering? After all, the experience would not be complete without a device to literally fart in your face. Speculation aside, Ubisoft left a brief note on the Ubiblog explaining the game would be much more polished with a few more months in development.
Simulated toots or no, Ubisoft said, "the development team wants to make sure the game experience meets the high expectations of fans and the additional time will help them achieve this goal."
The Fractured But Whole picks up where South Park: The Stick of Truth Ended. You'll craft your own superhero, designing everything from your costume to your origin story. This time around, The Fractured But Whole sees the cast cracking wise as they become superheroes, using a much improved battle system based on tactical RPGs. The new mechanics let you use objects in your environment to your advantage, or manipulate the fabric of space and time with, again, more farts. Look, I'm not even trying to be funny anymore. It's South Park, okay? Plenty of goofs and butt puns abound.
We can expect The Fractured But Whole to arrive in the first quarter of 2017, sometime between January and March.