Spec Ops Lead Hits Out At "Tacked On" Multiplayer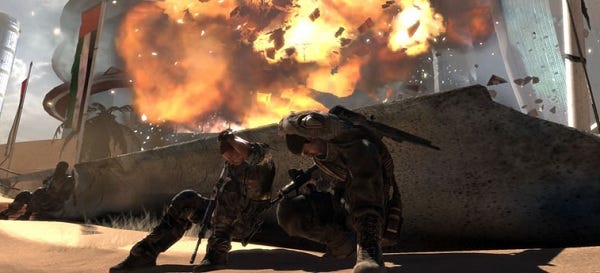 Polygon's interview with Yager about their 2K-published shooter Spec Ops is worth a read, and not just because the lead, Corey Davis, attacks the practice of tacking on mandatory multiplayer to an ostensible single player project. He reportedly describes it as "bullshit", and delivers this descriptive ankle-bite:
"The multiplayer game's tone is entirely different, the game mechanics were raped to make it happen, and it was a waste of money. No one is playing it, and I don't even feel like it's part of the overall package — it's another game rammed onto the disk like a cancerous growth, threatening to destroy the best things about the experience that the team at Yager put their heart and souls into creating."
Blimey, er... Discuss?