Speedrunner sprints through Prey in 7 minutes
Fast clip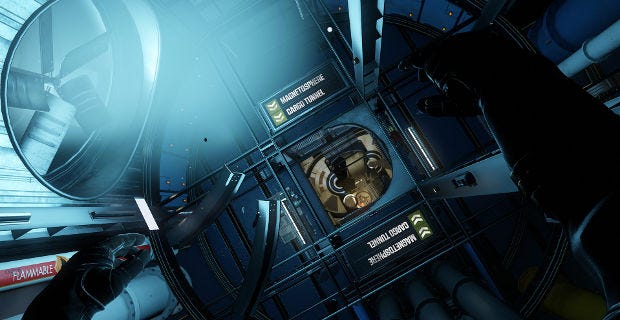 According to Steam, it took me 22 hours to finish Prey [official site]. I wasn't rushing, but I wasn't dawdling either. John spent 30 hours on Talos I for his review. Compared to speedrunner Seeker TV, who finished in a blisteringly fast seven minutes, we're a pair of doddering geriatrics. Check out the run below, though beware of spoilers.
Seeker TV clearly wanted to escape Talos I more than I did. Glitches made the run possible, letting the runner clip through the station, but that doesn't detract from what is a very impressive sprint. The real trick, of course, is to not freak out every time you see an alien. I spent more than seven minutes hiding from a single Mimic.
According to HowLongToBeat, the average time spent finishing the main story is 16 hours. Unless you're a superhuman speedrunner. If you fancy shaving a few hours off your own time, Seeker TV's YouTube channel contains a few videos that might make your mission easier.