Star Citizen: 730,000 Space Dollars Funded Already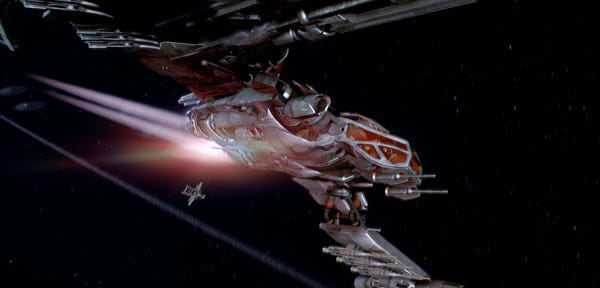 Every time I refresh the Star Citizen funding webpage, the number keeps hopping up. I hope my F5 button isn't logging me in and and increasing my pledge. Soon it will be the size of space, and Chris Roberts will have to crowd-fund another universe to contain his bank balance. He might even use Kickstarter for that, but his game is proving that you can do it without them.

The current funding goal is 2 million dollars, with the now obligatory stretch goals. The initial burst of funding has so far filled up just over a third of that, and the weight of people thrusting cash at the monitor crashed the website at least once. So while it's not quite yet a vindication of his vision, there's a good chance that in 25 days his game of insterstellar everythingness will be funded.
For a game expected in late 2014, a lot of people are pledging to be part of it. I just dropped $30 on it, because I have an enormous love for open-world space sims, and I've been waiting for one to come along that tasks my PC. He's right, it's been too long: there's been nothing spacey to make my PC creak in the longest time. In other news: I'm going to crowd-fund a PC capable of playing it.
Annnnd right as I was wondering how to end this post without posting the same trailer he's already released, it turns out there was a GDC Online talk about Star Citizen. It is almost an hour long, but it has slides!