Take To The Stars With Star Citizen's Free Fly Week
Blast off!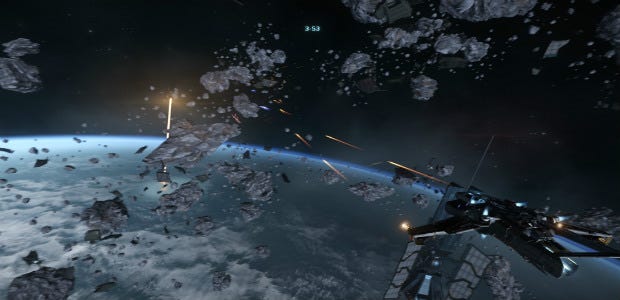 Star Citizen [official site] is an ambitious game inciting a fair share of both awe and controversy. The space sim has smashed crowdfunding records, raising over $100 million, and those numbers continue to climb three years later although the game's is still in alpha. Star Citizen promises a lot, including ultra-powerful, as of yet imaginary, spaceships that cost thousands of dollars. The game's future is still uncertain but now you can see for yourself what it's like at this very moment.
Developers Cloud Imperium Games have launched another "Free Fly" trial, letting everyone blast off and rocket around for free until July 22nd.
To gain access, you'll have to go here to create an account, enter the promo code SUMMERFREEFLY2016, and download the game. Easy peasy.
Star Citizen is currently still in alpha version 2.4.1. The latest version introduced the persistent universe, meaning all of the progress you make will be linked to your account every time you log back in. This early version of the game is fragmented into smaller sections including the mini universe, a social hub, and an arena mode. RSI says players will get to test out the Mustang Beta, Sabre, and F7C Hornet fighter ships.