Stardock Announce Star Control: Origins For 2017
Space-exploring antics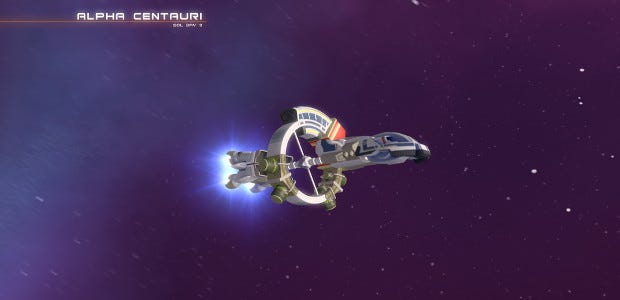 Stardock today announced Star Control: Origins [official site], a prequel to the classic sci-fi RPG-o-adventure-a-action-ish games. It'll put players in charge of Earth's first starship, seeing what's out there in The Big Black. Strange and wonderful things, is what. Do see Cobbo's love for Star Control II before reading on. Okay, let's continue.
We've known for years that Stardock were working on this, since they up the rights in Atari's fire sale, but now Star Control: Origins has a name and a wee gameplay trailer. Point your space telescopes in this direction:
Great, thanks spaceman - you've screwed it for all of us.
Here's how Stardock sum up the game:
"Star Control: Origins is a sci-fi action/adventure game with many RPG elements set in the future where the player is the captain of Earth's first interstellar starship that explores a procedurally created galaxy, makes contact with various alien races, explores unique worlds, and engages in action packed battles, all while trying to unravel the complex intrigue that has the galaxy on the brink of chaos."
Look for Star Control: Origins in 2017. Stardock plan to offer beta access to folks who pre-order through a "Founder's program".