Star Traders: Frontiers warps out of early access today
Can't take the sky from me.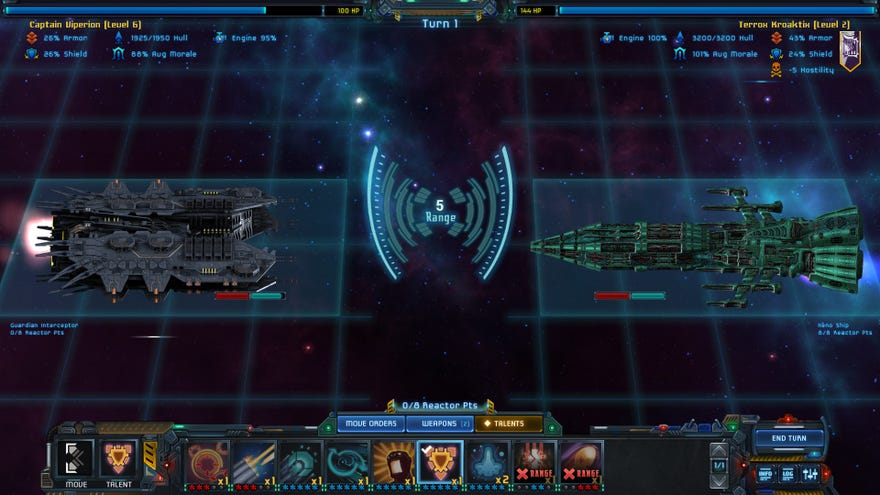 Don't let the 'Traders' part of the title put you off - while space-adventure sandbox RPG Star Traders: Frontiers offers the opportunity to barter your way to glory, you can just as easily fight, scavenge, explore or even spy your way to fame and financial solvency. Much loved by Sin Vega when she poked around it in early access (especially for its portrayal of piracy), the game is out now, after a particularly active stint in early access.
Inspired by Firefly's space-western setting and developed by the Trese Brothers (makers of Star Traders: 4X Empires and the Space Hulk-ish Templar Battleforce), Star Traders: Frontiers is impressively ambitious in its scope. It's a sprawling sandbox RPG offering everything from macro-scale trading to Darkest Dungeon-esque close combat, and a lot in-between.
Compared to other space sandboxes, Star Traders feel a little more personal, too. While your ship and its components play a major role, the skills and abilities of your (highly customisable) crew determine what your options are, which makes seeing your underlings take hits in a gunfight all the nerve-wracking.
Judging by the update logs on Steam, Star Traders: Frontiers has had a very busy time over its nine months in early access, pushing out 88 updates, including claims they've addressed Sin's criticisms from back in May. The launch update includes more bounty hunting mission types and smarter smuggler, bounty hunter and pirate AI, plus the usual final polishing-up you expect from a v1.0 release. Oh, and a fancy new hat. Knowing the Trese Brothers' other games, I expect there is more to come, with 2015's Templar Battleforce still growing as recently as June this year.
Keep your scanners tuned to RPS for a full review of Star Traders: Frontiers eventually, but please keep in mind that space is a very large place.
Star Traders: Frontiers is out now on Steam for £9.11/€12/$12. You can also find a bundle of their three other games on Steam here for £16.77/€24/$24.