StarCraft 2's first paid mods include a turn-based RPG
After nine years...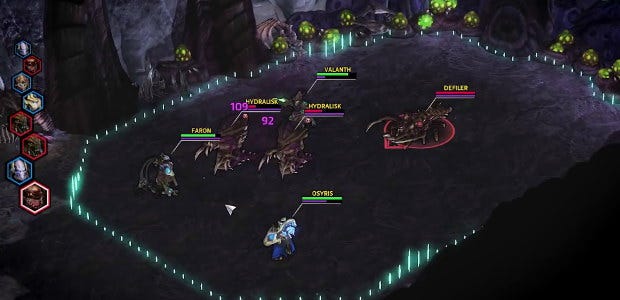 Almost nine years after first announcing plans to sell some player-made custom maps in StarCraft II, Blizzard are finally following through. SC2's first two paid player-made maps will launch in the StarCraft Arcade with the next big update, with a share of sales going to the creators. Ark Star is a new turn-based tactical RPG in the world of StarCraft, while popular free mod Direct Strike will start offering an optional premium upgrade with cosmetics and extra modes. They'll be priced at $5 apiece, though Blizzard don't detail quite how big a share will go to the modders.
Blizzard say they've been working with the creators of these maps "over the last year". The scheme sounds similar to Bethesda's Creation club, where Bethesda have control over what's sold in the marketplace and work with creators, than Steam's abandoned paid mods free-for-all.
Ark Star is made by Daniel "Pirate" Altman, who won Blizzard's Rock The Cabinet modding contest in 2015 with Dwarven Combat. The mod will see see a squad of Protoss searching for a fancy weapon, engaging in turn-based combat, levelling up, looting, chatting to folks, and all that. It's a tactical RPG, yeah? Looks a little like this:
Direct Strike by "Tya" isn't a new map, already having fans on Battle.net for its arena battles where players build waves of units to shove each other. Observe:
The old version of Direct Strike will be pulled when this launches, but the new one will still be playable for free. If players want, they'll have the option to pay $5 for the premium version. That includes new four modes plus cosmetic bits to customise your area and workers. If someone with the premium version hosts a lobby, all players who join it will get to play the premium modes.
These maps will launch with patch 4.3.0. Blizzard haven't yet said when that's due. The SC2 Arcade will still be crammed to the gills with many other free mods, of course.