Zewg Wush: StarCraft II Gets Cute With StarCrafts Mod
Bless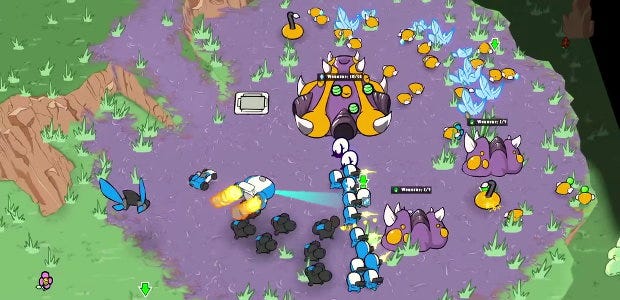 StarCraft II has got a whole lot cuter with the release of StarCrafts, a mod based on the long-running webcartoons by CarBot Animations. It gives everything a cartoony makeover, replacing all models and textures with squishy cartoon equivalents, complete with cutsey new animations. It's still StarCraft II, it just, y'know, looks delightful. Given that the StarCraft II Arcade is included with the game's demo, you don't even need to own any of 'em to play this. Go on, get cute.
Look at these beautiful squishbabies:
I'd not seen the original StarCrafts cartoons until I heard of this mod but I'm wholly onboard with this look. And I'd certainly be up for a Dota 2 mod adapting the ace Dopatwo cartoons.
If you fancy playing, go to the StarCraft II's Arcade - available in both the full games and the free StarCraft II Starter Edition - and search look for "Star Crafts Mod" (yes, the space is important). Or click the correct one of these here quicklaunch links for your server region: North America, Europe; Asia; and Southeast Asia.
CarBot Animations raised a mighty impressive $99,070 on Indiegogo to support making this mod, which is jolly impressive. The first version only came out yesterday so it does have a few bugs. Hit its Subreddit for more and to report things.