Stay Positive: Negative Spacecraft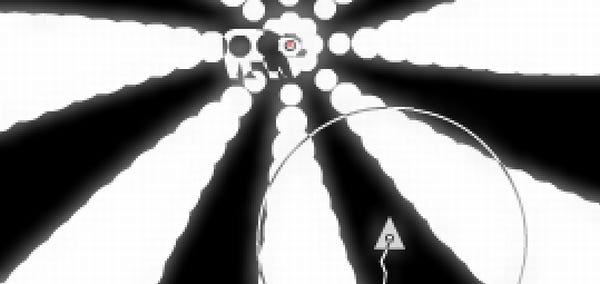 I love this, but I'll be frank. It does not feature a man being propelled through the air by his own anus*. I gather from the 47 comments on Icarus Proudbottom down there that you lot are big fans, and that's fine. I mean, it's not actually fine, but whatever. If you want some of that hot scatological jaculate action, you'll find it below. If you want a cute, clever, tough-as-nails, hynotising browser game then that game is Negative Spacecraft from Paper Dino, him of Haiku Hero fame. Watch the trailer below.

Owing more than a little to legendary twotone Japanese shmup Ikaruga, Negative Spacecraft sees you navigating streams of black and white energy, swapping your ship between the two colours with a tap of the x button. But rather than just trying to survive, you're also trying to charge and detonate your shield within range of the boss. This is tough. Very tough. You could not possibly be tough enough. You'll have fun, though.
*You know, as opposed to being propelled through the air by somebody else's anus.