Steam Charts: I Was On Holiday Last Week Edition
Chart it good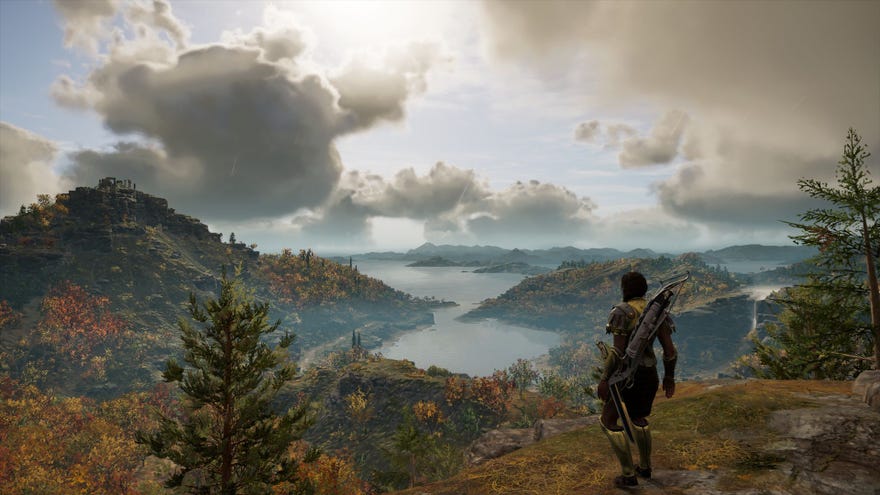 I, Alice Bee, have returned from a week off and everything has changed. Matt is in the office now, and complained about having to get up at 8.15am. This complaint made me furious and I am telling everyone. My desk has been moved. There is no milk in the fridge. I am confused, and I can't remember all the HTML codes to write this very post. It's going to take ages. The new world is terrifying. But we always have the Steam Charts, even when John is away on his holidays.
When Divinity: Original Sin 2 came out everyone was at me to play it because they were aware that it is exactly the sort of fantasy roleplay 'em up that I like. Over and over again I was told to play it. "You have to play it, Alice, it's great. Look at all the video clips we're posting on Twitter. Blah blah blah." At the time I didn't have a PC at home, so it was a really terrible Groundhog Day where I didn't even get good at the piano or kiss Andie MacDowell. But I've played a bit of it now and lads, this game is well good. You can be a big sexy lizard or a big sexy skeleton (the two genders), and throw fireballs all over the shop, and be friends with a squirrel knight. 12/10, GOTY of the year.

Yes! In like a bullet it's my girl Kassandra, scourge of the Grecian seas and also all of the Grecian land. If you have not played Assassin's Creed Odyssey then be advised that it's a very good Assassin's Creed game, which means there is a lot of busy work, but it is set in Ancient Greece, which means there is a big Sphinx in it that has drag queen style fake eyelashes and big feathery boobs, for some reason. I spent most of my week off running around Greece kissing girls and kicking boys off cliffs, instead of playing the cowboy game.

Hey, remember those lads who were on their YouTube channels encouraging kids to gamble for CS:GO skins, and then it turned out that they'd been encouraging the kids to gamble on a site that they owned, thus making money from the kiddies gambling? And then one of them did an apology video from, like, a mansion, and talked to his dog and told his dog he was really sorry? That guy has nearly 3.5 million subs on YouTube still. In his Twitter he describes himself as an 'Internetainerprenuer'. I bet he was so pleased with himself when he came up with that. I bet he did a genuine lol. His dog deserves better.

A thing you can buy instead of GTAV again is a job lot of 20 random music CDs (postage to America only).

(DLC; requires base game to play)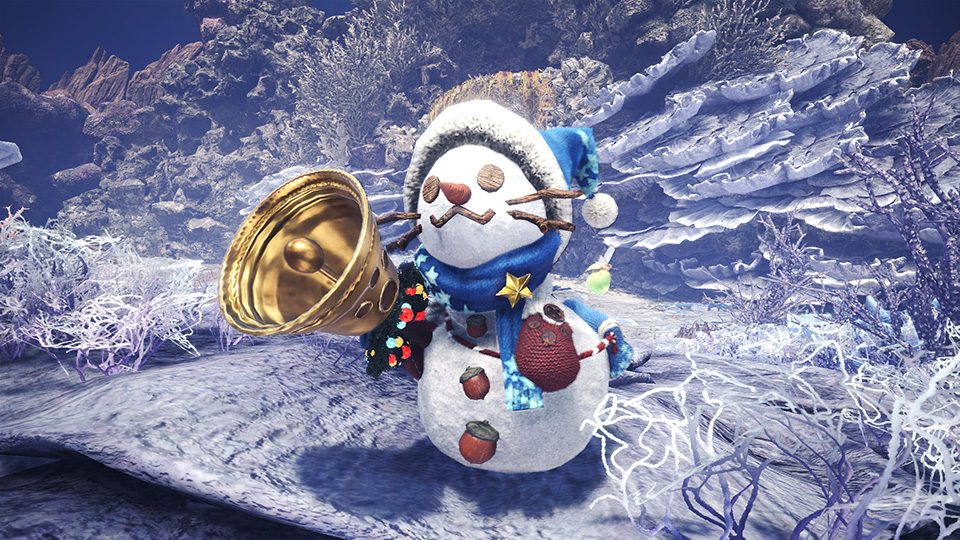 The best thing about Monster Hunter: World is that you can give you little cat friend beautiful couture outfits, sewn from the skin of defeated local wildlife (probably incredibly rare). Imagine my utter joy when I discovered that MonHun has a Christmas event running that includes a little snowman outfit for your Pallico! It's too much.

Unfortunately I don't think Not The Nine O'Clock News did a comedy song about farming, although "we like farming" does scan if you fit it to that tune, so just imagine that I embedded that video again and that they're singing "farming" instead of "trucking", alright?

This is a big space sim job that I haven't played, but it does look like a good version of a big space sim job. Also the Steam description is probably my favourite of all of the ones on this list:
X4: FOUNDATIONS, the long awaited sequel in the successful X series, brings our most sophisticated universe SIMULATION ever. Fly every ship, EXPLORE space or manage an empire; TRADE, FIGHT, BUILD and THINK carefully, while you embark on an epic journey.
It's good because I can imagine it being said to me with every caps word SHOUTED at me RANDOMLY. THINK, but THINK carefully, for God's sake.

This week I offer, as musical diversion, NYC subway faves The Lucky Chops playing their cover Danza 2016. Your challenge is to not dance

This is in first place despite the fact that I thought everyone hated it because of the microtransactions. Another thing that's changed since I've been away! And it's made by Valve. COLLUSION IN action. In my day card games got their most corrupt when Reece said he was going to trade you his shiny Charizard at lunch and then at lunch you found out he'd traded it at first break to Oliver because he said Oliver had a better deal but it totally wasn't better, and Oliver just happened to be Reece's best friend.
The Steam Charts are compiled via Steam's internal charts of the highest grossing games on Steam over the previous week.