Steam & GoG Do Movies: Devolver's Motivational Growth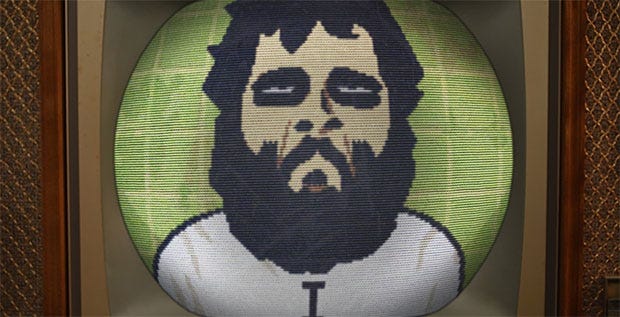 Do I want movies on Steam? Not really, given how much of a labyrinth it already is for games alone. On the other hand, my intrinsic inertia makes the idea of everything under one icon vaguely appealing. It's unclear whether Valve even intends Steam to be a true one-stop multimedia shop, although the mind inevitably turns to how their upcoming SteamVR tech could be turned to cinema-aping movie-viewing (complete with clumsy stagger through the dark to the loos during a quiet bits). Tellingly, the service is also on the verge of its first non-non-fiction movie release, a Devolver-distributed horror/comedy flick named Motivational Growth. It's also out on GoG, plus the console stores.

Previously, Steam has offered non-fiction documentaries, such as Indie Game: The Movie and Free To Play, but its provision of video is so rudimentary that there currently isn't even an official way to filter movies out from legions of game trailers. (You can get most of the way there with community-made Steam tags, however).
Anyway, Motivational Growth. Official synposis: "After a failed TV set leads to a failed suicide attempt, depressed and reclusive Ian Folivor begins taking life advice from a fungal growth in his filthy bathroom."
To my eyes it looks a bit like Cronenborg remade Little Shop Of Horrors, is directed by sometime game dev Don Thacker (who recently got shmup/pointer-clicker mash-up Starr Mazer funded on Kickstarter to the tune of almost $200k), has a Hotline Miami-esque soundtrack and goes a little something like this. Warning: not safe for work in various ways.
Interestingly, YouTube segued from that to a trailer for Peter Pan Live starring Christopher Walken. Google's algorithms remain the most cryptic alchemy.
Motivational Growth is out on Steam later today for eight Ameri-bucks, but is already available on various other services, including GoG. It stars the voice of The Re-Animator's Jeffrey Combs, and has had some rave hype from horror and cult movie fansites, but they kinda always do that, don't they?