SteamWorld Dig 2 PC release date confirmed
A teensy bit later than console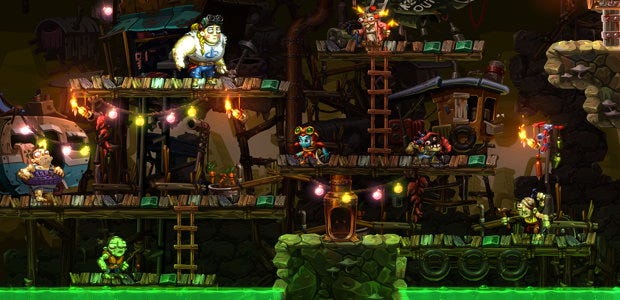 SteamWorld Dig 2 [official site], the follow-up to 2013's fab sci-fi dig-o-metroidvania-a-roguelikelike, will launch for PC on September 22nd. When developers Image & Form said the PC version would follow the console debut "a few days after", they were lying - that's only one day later. Huzzah! You pretty little liars. This is the best form of lie.
The sequel will send us back to a wild west-y world of robots then down to dig, explore, nab upgrades, and duff up baddies.
Our John really dug the first game. As he said in his SteamWorld Dig review:
"It's calming, pleasurable, cute and tricky. It's Spelunky for people who don't like restarting all the time. But it's also its own distinct notion, with its focus on progression over difficulty. SteamWorld Dig is a really lovely, very fun time. What a great thing for a game to be."
More of that sounds grand.
SteamWorld Dig 2 is coming to Windows, Mac, and Linux via Steam on September 22nd, priced at £14.99/$19.99/€19.99.