Stellar Overload Hits Steam Early Access
Blocks, blocks everywhere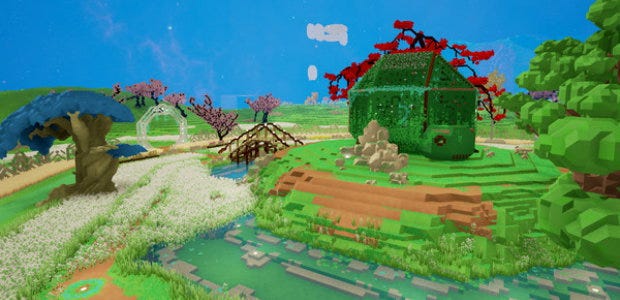 Cubical Drift's Stellar Overload [official site] looks a whole lot like Cube World or Minecraft, though it looks slightly better than either of those games, at least in the aesthetics department. Kickstarted under the name Planets3 in 2014, the game and its cubic planets finally arrived on Steam Early Access this week, so it's ripe for the trying.
Developers Cubical Drift expect that it'll remain as a pre-release for about a year, so if you've got the hankering to craft items, build structures, and live off the land a la Minecraft, you've got plenty of time to do it before the game actually releases. Except there's a little more to worry about here than one planet. There are multiple planets to set down on, as well as resources to collect and enemies to fell.
You get five weapons, one armor type and six enemies in Early Access. That could get a little tedious if that's all there is for a whole year.
Still, if that sounds like your cup of tea you can pick up Stellar Overload on Steam Early Access for £13.49/17,99€/$17.99.