Get Stellaris for just $12 through Humble Monthly
Space opera on the cheap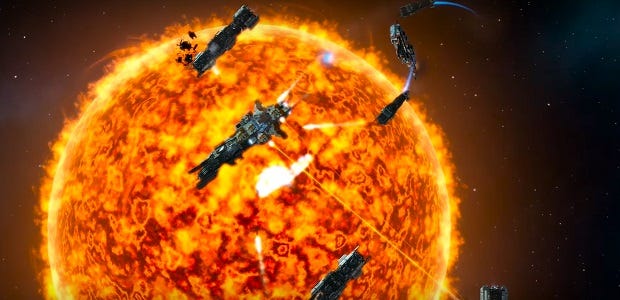 Grand strategy game Stellaris [official site] throws up some pretty wild space stories – just read Brendan's account of being a galactic robot dad or his tale of a peaceful race of multicultural turtles and you'll see what I mean. It was one of the best games of last year and the recent expansion, Utopia, has taken it up another level.
The base game will set you back £40 on Steam but this month you can pick it up for just $12 through Humble Monthly, the Humble's subscription service for a package of mystery games that releases (you guessed it!) once a month. That's a sweet deal – and don't worry, you can cancel after the first bundle.
To get the game, you just have to subscribe for either one, three, six, or 12 months. You'll unlock Stellaris straightaway then the mysterious other games later.
It can feel like a gamble signing up to something without knowing what you're actually going to get, but there's bound to be extra value in the rest of the package: the previous bundle contained Inside, Undertale and Dirt Rally, among others. Even if the rest are dross, $12 for a game this good is very tempting.
There's also still 10 days left to bag the Humble Very Positive Bundle, which includes Stephen's Sausage Roll, one of Pip's favourites. Check it out.