Still Alive: Baldy, Baldy Max Payne 3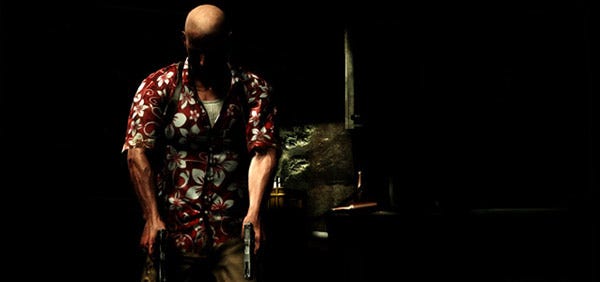 You don't visit, you don't write, you don't even sodding call for two years, Maxwell, and then without warning you send us a photo of you in the dark, looking all mucky and miserable, and another picture of some squinty bloke with a gun? We can't even see your face, Max, and you look as though you're about to shoot your own feet. Charming. Thanks, Max. Thanks ever so, yeah?
"He's coming," Rockstar say. Really? I thought it was just the way he was standing.
In theory, this is still due on PC - it was at least originally announced for it. Rockstar seem to have given up on this platform lately, but let's keep the faith for Fat Max anyway. You can see the other pic below.


It's been so stupidly long and these pics are so underwhelming that I can't claim to care that much at this stage, but I'm still down with the idea of Max being fat, bald, knackered and poorly-attired. That's the kind of hero I can understand. Mind you, going on the pathetic amount of detail in that first shot, he looks to be in rather better shape than he used to be.