Still Alive + Minecraft = Internet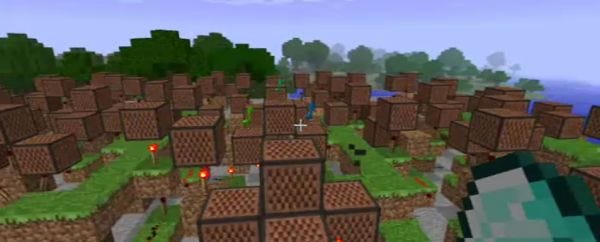 It's hard not to think that musical blocks weren't added to Minecraft with the sole intention of ensuring a trillion new YouTube videos that we all can't resist posting. Double that down with the internet's endless love for Portal's Still Alive (how will they ever compete with that in Portal 2?), and you've got a post that has to be there first thing on a Monday morning to correctly start your week. And this isn't a half-arsed job. Incredibly only taking five or six hours to put together, this is a remarkable piano rendition of the Coulton song.
The project, by Tritex989, came after popular demand from his posting of the introduction. He explains that the timing issues are due to redstone lag, rather than setting it up incorrectly. But since the idea of getting two notes to play in order is beyond me the idea that someone may criticise it seems very silly to me.
Oh, and the punchline is lovely.
You can download the map for the tune here.