Street Fighter IV: Hello, Yes, Still Here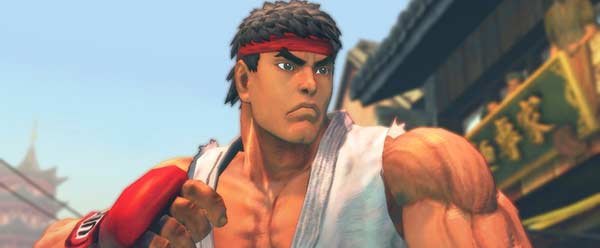 The months since the latest iteration of the evergreen fighting series appeared on filthy console grow longer, and still there's no sign of a release date for the much-anticipaterooed PC version. Let's hope it's a sign Capcom are really committed to getting it right. What we do now have, however, is word on some PC-exclusive new features...

To get the bad news out of the way, it will include Games For Windows Live. It's an oft-annoying system to be sure, but some of the community's hatred for it does seem a little disproportionate these days, given its recentish redesign is slightly less grating and there's no longer a need for a paid subscription. Yeah, it'd probably be better if it weren't there, but it does at least mean that Achievement point nonsense everyone gets so excited about is included, plus built-in voice comms for smacktalk and shouting Ha-Do-Ken in a silly voice.
Quite the deal-sweetener is the revelation of bonus render modes, thanks to some shader trickery. Choose from Poster, Sumi-e ink or watercolour, in addition to the default sorta-cell-shaded look. Gimmicky, perhaps, but I quite enjoy such things - always enjoyed dicking around with Far Cry's odd shader modes. Compare and contrast below - there's not an enormous difference between a few of 'em, but presumably everyone will end up finding a favourite:
More comparisons and higher resolution shizzle (in which the differences are a tad more apparent) here.