Streets Of Mage: Shadowrun Returns Returns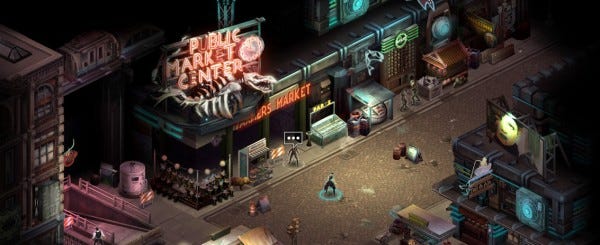 It's almost time to charge up the spells and head back to the streets. Shadowrun Returns arrives in a week and, as is now traditional, a launch trailer precedes the launch, sort of like John the Baptist, except reduced to the form of a short video containing a samurai dwarf. I'm tempted to slip into the city myself but a member of the hivemind has already been deemed fit for purpose, a man very familiar with the challenges of hunching over a keyboard and jacking in without leaving a trace. Sounds tricky to me. I've barely played the original Shadowrun - it's one of those games I've read about rather than specifically experienced - but this does look right up my alley.
I want more Arcanum.