Sunless Skies rockets into early access
What horrors await...!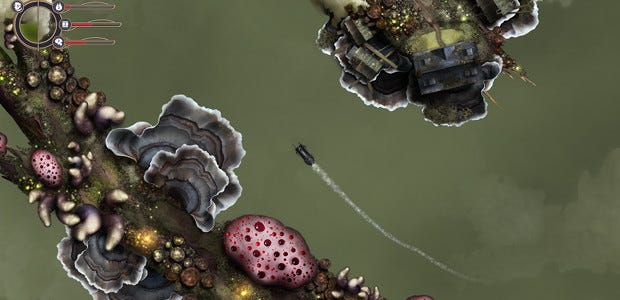 After exploring a cheerygrim subterranean Victorian city in Fallen London, the seas around it in Sunless Sea, then beneath those seas in the Zubmariner expansion, Failbetter Games have blasted off to the dark and dreadful cosmos above with Sunless Skies. Continuing in the same explore-o-trade-a-cannibalise RPG vein as Sunless Sea, Skies today rocketed into early access. The full release should follow in mid-2018 but if you'd like to develop space madness sooner and maybe help shape the game, you can now buy into early access.
Failbetter explain why we're exploring space in flying locomotives:
"Ten years have passed since Sunless Sea, and Queen Victoria has led an exodus from London to the heavens. There, a revitalised British Empire - ambitious and authoritarian - begins to expand across the skies.

"The stars are alive. They are the Judgements: vast intelligences that govern all things. But they are dying. One by one, something is snuffing them out, leaving their thrones empty. An opportunistic Victorian Empire is colonising the domains they leave behind, painting its industrial vision upon the fabric of the heavens."
Sure, why not? "Speak to storms," they say. "Murder a sun," they say. I am sure this is all wonderful and dreadful.
I'm sure someone in the RPS treehouse will be jabbing at this soon enough to tell us all what they make of it. I'm mostly curious about how much it improves over Sunless Sea. Failbetter's worlds and writing are wonderful but Sea could be a bit of a dog to play.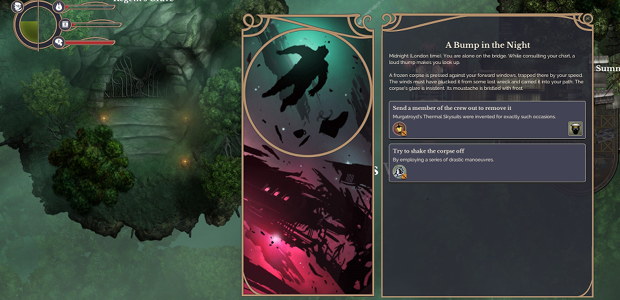 The initial Sunless Skies early access release contains one of the game's four planned areas. Others will be added as they go, along with new ships, ports, enemies, items, stories, mysteries, controller support, and all that. For now, though, we get a fairly complete "vertical slice".
"This is one of the major reasons we decided to launch with only one region at the start, so we could give players a small taste of what the final game will be like rather than a big taste of an emptier, less representational world.

"Players will be able to experience the basic mechanics they'd expect to find in a Failbetter game, such as Hunger, Terror, combat, exploration and the ability to interact with stories."
Ah, capital-T Terror. Ideal.
If you want in now, it'll cost you £17.09/20,69€/$22.49 on Steam or GOG. Failbetter expect to launch the full and finished game within around nine months, though it may take longer depending on what changes feedback dictates.