Epic: Sword Coast Legends Delayed Again
Now due in October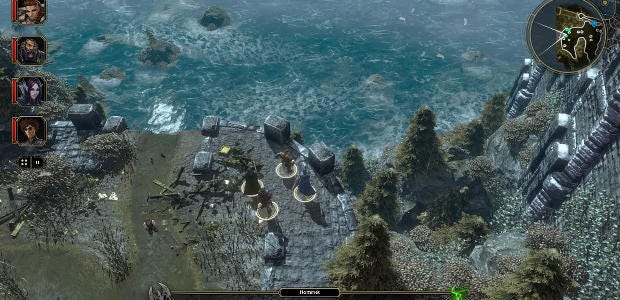 The best legends are fraught with adversity and recurrent dangers, so it's probably good that Sword Coast Legends [official site] is delayed once again, right? Besides, if a game needs more work I'd rather it receive that than be shoved out anyway.
The co-op-y D&D action-RPG was due to launch on September 8th, then September 29th, and now... October 20th. Having let some pre-orderers play pre-release versions and heard what they thought, developers n-Space and Digital Extremes say they've decided they want to address a few problems raised.
"The decision to delay the launch of Sword Coast Legends was not an easy one to make, but after receiving feedback from our dedicated community, it became clear that a few more weeks of polish would provide our customers with the best possible experience at launch," game director Dan Tudge said in today's announcement. Over 15 thousand people have played so far, apparently, which is a fairly respectable pool of testers.
Having a quick browse around, it looks like one of the biggest complaints is frightful lag in online multiplayer. This is kind of a big deal considering the game has co-operative and competitive online action, including a mode where one player sorta DMs for the rest. Then you'll find talk of bugs, and people wishing it were more like Neverwinter Nights. The developers don't say quite what they're fixing, but presumably that online play will be a big goal.
Anyway! Sword Coast Legends will cost £32 when it arrives for Windows, Mac, and Linux on October 20th. To say sorry for the delay, the devs will give the DLC 'Rage of Demons' free to all pre-orderers.