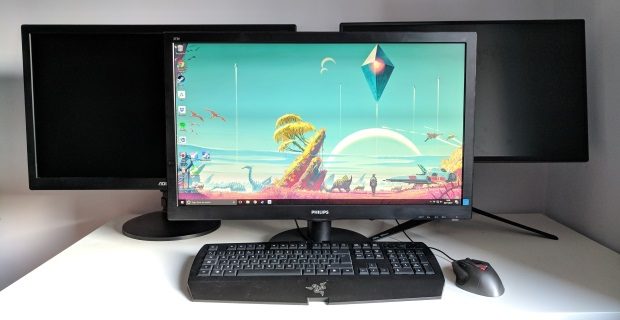 When it comes to upgrading our PCs, we so often forget that one of the most important parts of our system is the big black box sitting right in front of us, which is why we're here to help you find the best gaming monitor to suit your needs and budget. Let's face it – buying a new monitor is hard. It's one thing to look at the specs, but trying to judge whether that screen actually produces a good picture or not is nigh on impossible to do from the comfort of your own home.
Fortunately, we've done the hard work for you, as below you'll find a list of all our top recommendations across a multitude of different screen sizes and resolutions. Tried and tested at Castle Shotgun itself, the only monitors you'll find here are the ones we've had sat in front of our own eyeballs and measured with our trusty X-Rite Display i1 Pro calibrator. Naturally, this means we'll be updating this list as and when new gaming monitors come in that we think deserve a place on our coveted hot list. Case in point: BenQ's new EW277HDR, which sits newly-crowned as our best 27in 1080p monitor.
We'll also take you through everything you need to know about screen sizes, resolutions, refresh rates, panel types, inputs and adjustable stands. By the time you're done here, you'll be fully equipped to find the best gaming monitor for you. Let's begin!