Talking And Stalking - Hitman: Absolution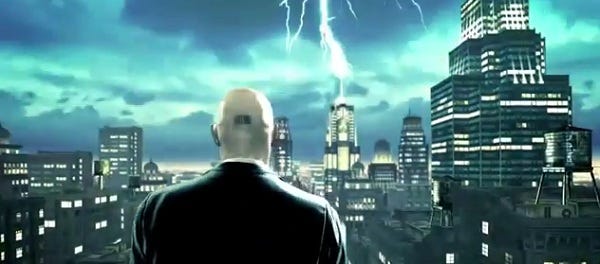 When I witnessed a playthrough of Hitman: Absolution I expressed my concern that there was more murder than assassination and that the level shown looked rather linear. I was fully aware that what was on display may not be representative of the actual hits in the game, showing barcoded-billiard-bonce on the run rather than in his more usual mode of calmly calculated cash-for-cadaver commerce. Here then is another view of the same level, with commentary from game director Tore Blystad and gameplay director Christian Elverdam, as a counterpoint to some of my queries and doubts.
You be the judge of how convincing it is and feel free to join me in waiting for footage of an actual hit.
The steam-powered mechanical contraption that I feed my words through tells me that I've already reached my alliteration quotient for the day. A good start.