Tanks Very Much: Men Of War: Assault Squad 2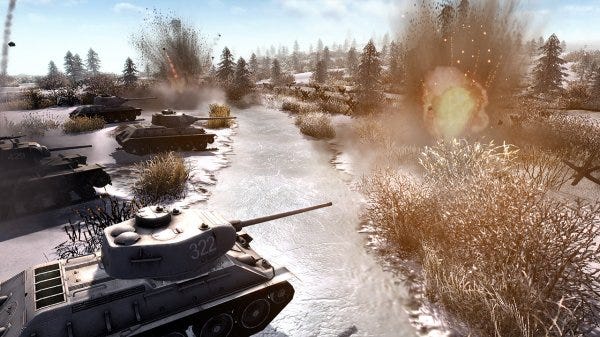 It's true that I have special feelings about the original MOWAS, so to see a 2 put at the end of that strong, militaristic string of words makes a happy boy. The sequel was announced today with the promise that "Men of War: Assault Squad 2 features new single player style skirmish modes that take players from extreme tank combat to deadly sniper stealth missions." Of course multiplayer remains at the heart of it, as DigitalMindSoft explain: "To truly bring the battles to life though there is the new 8v8 game mode designed for huge battles on spectacular maps." Eight versus eight! Holy shit. That revamped engine had better optimise the hell out of proceedings, of there's going to swearing at Rossignol HQ.
Men of War: Assault Squad 2 is scheduled for a "Q4 2013" release. My oh my. Where does that leave Call To Arms? We will have to ask.