Team Fortress 2: Meet The Medic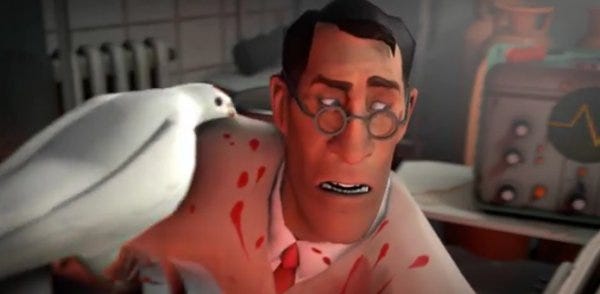 Hot on the heels of free: a comedy short. It's Meet The Medic, which I've posted below. It's the tender tale of the medical relationship between the medic and the heavy. It features pigeons doves, severed heads, dodgy accents, blood, blood, and a broken heart.
The details of the Medic update are here. He's getting a new gun, a new Ubercharge, and an ability to see enemy health.