Teamfight Tactics: Champion Pool guide
Here's how the Champion Pool works in Teamfight Tactics.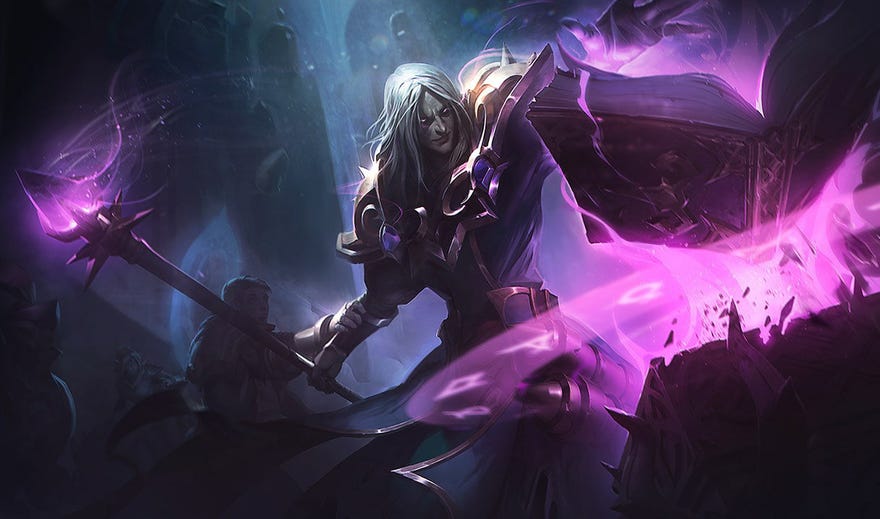 In Teamfight Tactics you'll be visiting the shop every round to purchase and upgrade units to fend off your opponents. It's a game that's based around RNG, meaning some players will get lucky and encounter plenty of useful units which complement their team compositions, while others may struggle to get their build going.
While you can't determine exactly what's going to appear in the shop, it's good to get acquainted with the inner workings of the system and how it'll determine which champions are more or less likely to appear for purchase.
Below we'll guide you through all the factors which affect Teamfight Tactics' champion pool.
Popular Teamfight Tactics coverage:
Teamfight Tactics: Champion Pool guide
Teamfight Tactics is home to a fixed champion pool size which is shared across every player in a match.
Here's a look at the stats: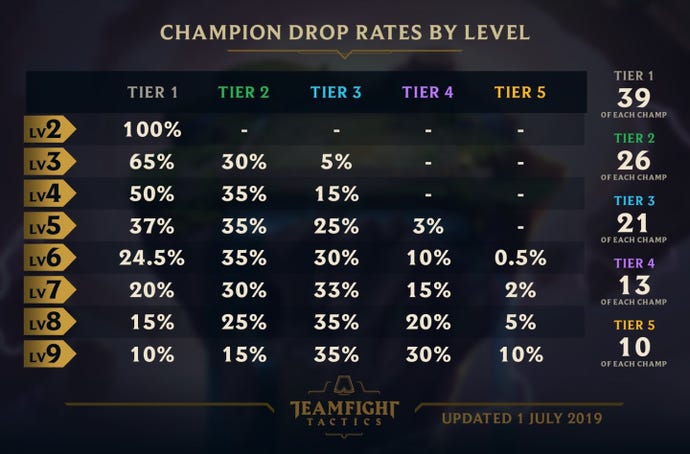 Tier 1: 39
Tier 2: 26
Tier 3: 21
Tier 4: 13
Tier 5: 10
"Tier" represents each champion tier, while the numbers represent the total copies of each tier that exist in the store.
As you can see, you're far more likely to bump into a Tier 1 champion than you are a Tier 5 champion as far more copies exist in the store.
It's worth noting that if a player is defeated or if some units are sold, they'll all go back into the existing champion pool. This means your chances of encountering units will fluctuate throughout a match.
Another factor which determines your chances of encountering copies of certain tiers is your character level. The higher your level, the higher your chances of encountering high tier units. However, your chances of encountering low-cost units will decrease.
When you choose to level is actually very important if you want to optimise your chances of upgrading certain units. For example, if you've got a bunch of Tier 1 units which are need upgrading, you should avoid levelling past 4 as you'll significantly decrease your chances of encountering Tier 1 units.
Conversely, levelling up early means you'll increase your chances of encountering high cost units. Some units only appear once you've hit a certain level, for example, Tier 5 units will only appear in the shop once you've hit level 6. However, your chances of actually seeing them in the shop are still very slim, at just a minute 0.5%.
If you're chasing particularly pricey units, you'll want to level up as fast as possible as your chances of encountering high cost units rises sharply once you've hit max level (9).